Loading...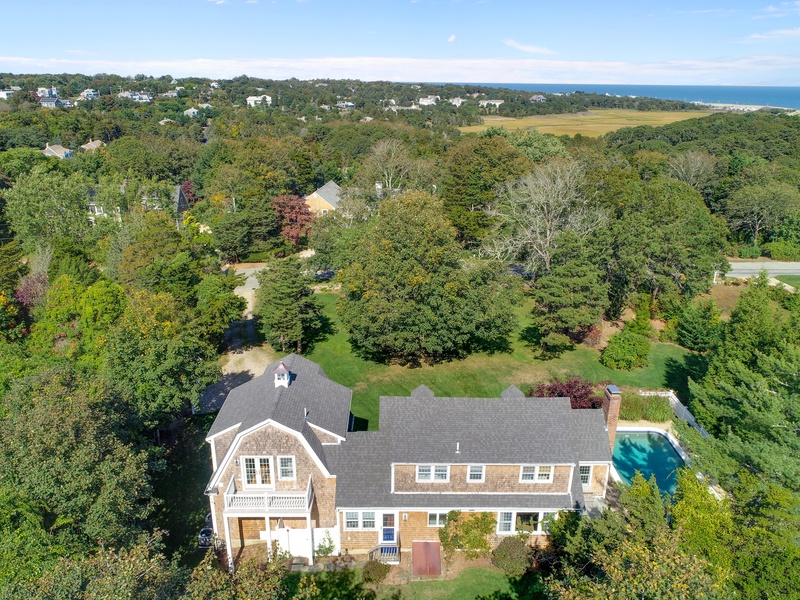 Bed Types: 3 Queen Beds, 2 Single/Twin Beds
*Cancellation policy at end of property description.*

Relax and unwind in this breathtaking 4BR/2.5BA central air conditioned home located in the Pochet Association of East Orleans, where you have private access to beautiful Nauset Beach or your own private pool! Beautifully decorated throughout with upscale furnishings, the living room creates a space where you can catch up on the day or plan out the next Cape adventure. The main level offers a magnificent dining room, a chef's dream gourmet kitchen, den, living room, laundry and half bath. The master suite is also located on the main level with a luxurious en suite bathroom. The second level will feature three additional guest bedrooms, plus full bath. Just a short walk away is the private association bridge which allows you to cross over the beautiful tidal creeks and estuaries of the Cape Cod National Seashore to a less crowded southern section of Nauset Beach. Spend your days on the beach and then take the short drive to East Orleans Village to listen to live music, enjoy our fine local theater, watch Cape League baseball under the lights, or savor a fine meal at any of the exceptional local restaurants. After your day at the beach or swim in the 16x32 pool, enjoy the large yard with a game of corn hole, horseshoes, soccer, whiffle ball, etc. and treat yourself to the enclosed outdoor shower- a Cape Cod tradition! Linens and towels provided. $295 Administrative fee, plus applicable state and local taxes.

Cancellation Policy:

If the Commonwealth of Massachusetts bans short-term rentals, you would receive a full refund. Otherwise, our standard cancellation policy is in effect:

In the event of cancellation for any reason, please contact us immediately followed by in writing. Written notice of cancellation must be accompanied by payment of a $295 cancellation fee to Gibson Sotheby's International Realty, which may be charged to a credit card.  Upon Notice of Cancellation, Gibson Sotheby's International Realty will endeavor to find a substitute tenant.  In the event a substitute tenant is found, monies paid in advance will be refunded, less a 20% service fee of the total rental amount due.  You herein acknowledge that you will only be entitled to a rebate only if you give written notice, pay the cancellation fee and the property is re-rented for the same terms and conditions of the original Agreement. For your protection, Gibson Sotheby's International Realty recommends the purchase of Optional Travel Insurance provided by CSA. In  the event the property does not rent for the same terms, all Guest payments for the entire agreement amount are due and forfeited to the owner.